Simplify Complex Ideas with 2d Animation Videos
✓ Script writing & story boarding
✓ High-quality 2d Animation
✓ Voiceover (Human & AI)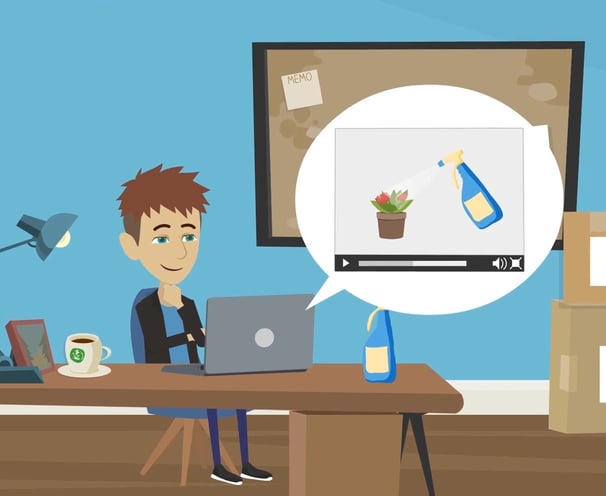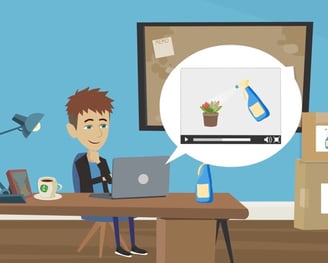 Foster Long-term Customer Relationships
Bring your ideas to life and animate them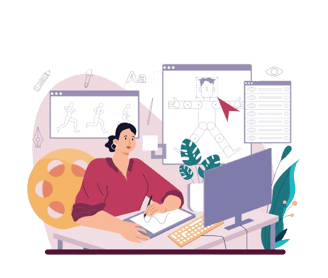 Process to generate your video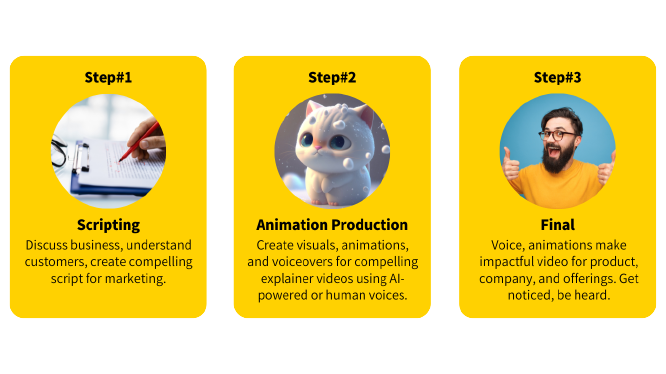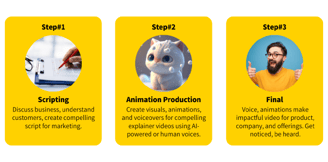 Q: How long does it take to produce a high-quality 2D animated explainer video?
A: Producing a 2D animated explainer video takes 2-4 days for a 60-90 second video, but the time can vary based on factors like length, complexity, script, voiceover, and revisions.
Q: What types of businesses can benefit from using 2D animation and explainer videos?
A: 2D animation and explainer videos benefit businesses in diverse industries, aiding communication for startups, small businesses, and large corporations. Particularly useful in technology, education, healthcare, finance, marketing, and entertainment sectors, 2D animation engages audiences by simplifying complex concepts.
Q: Can I update or modify my 2D animated explainer video in the future?
A: We retain customer records for a minimum of 3 years, facilitating easy updates anytime with possible associated costs based on complexity.
Q: What's the cost of a 60-second video?
A: Our charges start at $100 for a 60-second video, but vary based on complexity. Prices can fluctuate depending on video requirements.
Here's what our customers say


"Working with 9Xero Digital was a delight! Their 2D animation videos gave our brand a fresh and engaging perspective. They captured our message perfectly and delivered beyond our expectations. Highly recommend!"
- Melissa Greene, Content Creator


"Choosing 9Xero Digital for my company AsaniHai explainer video was a game-changer! The video was clear, concise, and delivered our brand message with impact. We saw more conversion with that video"
- Abdul Basit, AsaniHai
You can get it at fraction of costs
Starting as low as $100 / 60 Seconds